...in a land called Hanalei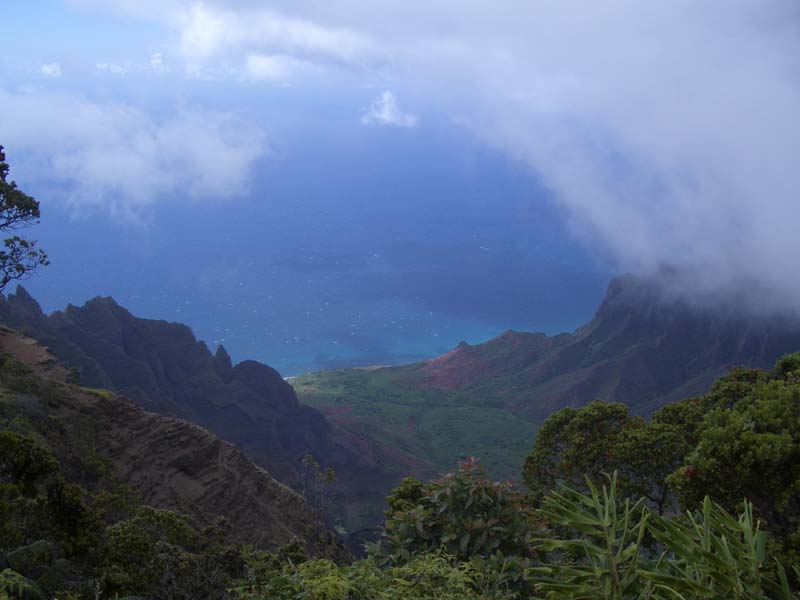 I've been to Hawaii a few times, but never to Kaua'i, until now.
Known as the "Garden Island" Kaua'i is ... heartbreakingly beautiful. The North shore, aka the Na Pali Coast, in particular, defies description. Cliffs soar thousands of feet above the ocean, beaches inaccessible by anything other than boats run for miles, the water is a new kind of blue and fresh water streams turn to waterfalls and cascade down the lush landscape providing a fresh water shower miles from the nearest road.
The peak of the Island is the rainiest place on Earth, it gets over 400" inches per year. The whole island is only about 10 miles in diameter and some coastal areas are so dry that they almost classify as deserts. This means that there is a constant supply of water to feed the plants and streams/falls yet the beaches are usually sunny and dry. Amazing.
The pictures don't do it justice, but I posted them anyway.
There is even a bay on the North Shore called Hanalei. You might remember it from the old song "Puff the Magic Dragon".
> Puff the Magic Dragon
> lived by the Sea
> and frolicked in the Autum mist
> in a land called Hanalei
A magic dragon would not be out of place here. It's like that.
Posted by rick at
12:37 AM